CHATHAM REGENERATION

Medway Council is delivering ambitious plans to regenerate its urban areas and with a substantial land holding, the Council can positively contribute to this objective.
A key part of this is delivering new homes which reinforce economic growth and help revitalise areas.  Medway Council therefore created Medway Development Company Ltd. to deliver high quality residential developments which are integrated into the wider regeneration initiatives being implemented by the Council.
Medway is planning and investing in its future, with £120 million agreed by Cabinet and the Council to fund the company's programme. 
The early phase projects are currently progressing through their construction phases in Chatham, which is an up-and-coming area for development with great transport links in and out of the city.
Chatham is a bustling town with a rich history and range of buildings of architectural importance, shopping and leisure facilities. There are also plenty of facilities from entertainment at the Central and Brook Theatres, to retail at the Pentagon Shopping Centre and the pedestrianised high street.
Chatham has been the focus of a multi-million-pound regeneration programme to further improve the area for visitors, locals, businesses and developers.  The future for Medway is exciting and Medway Development Company Ltd. is now placed to support its regeneration and create places where people want to live and prosper.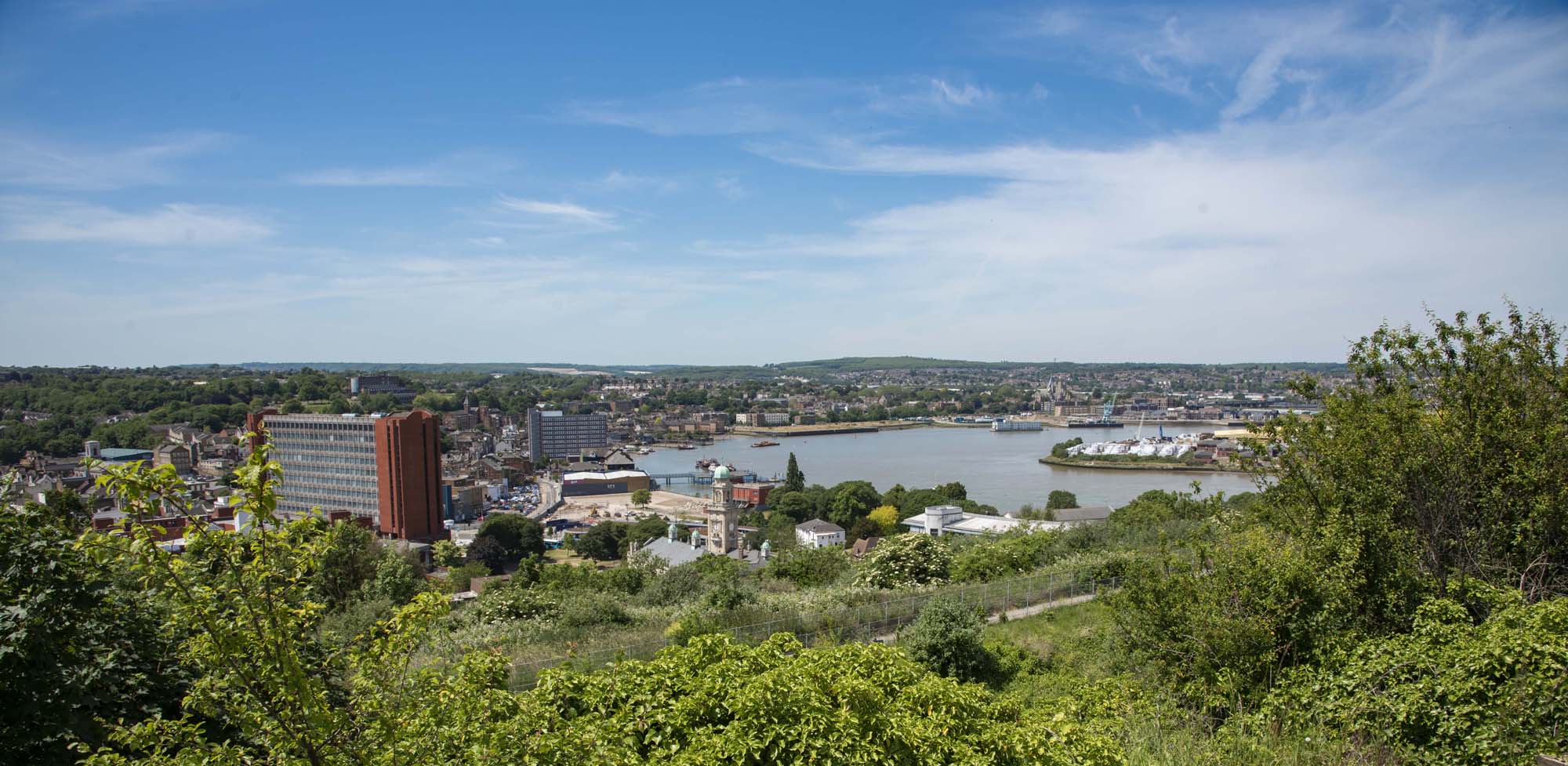 ---
Waterfront, Chatham

Delivering Chatham's newest riverside community.  Offering 175 one, two and three-bedroom apartments, these stylish homes will be set in beautifully landscaped open space near the heart of the city.
Plaza and New Landmark building Mountbatten House

Mountbatten House will be transformed into a high quality residential development, with new food and beverage facilities.  The scheme will also include a high quality public realm area and a glass lift that will transport you to a contemporary rooftop restaurant where long reaching panoramic historic views can be enjoyed.  The public realm scheme will complete the new high street link which extends directly to the train station.